Vaping has become a popular alternative to smoking, but is it really better for you? There are various types of vapes and methods to smoke cannabis. Let's take a look at the pros and cons of vaping and smoking. Keep reading to learn more!
Methods To Smoke Cannabis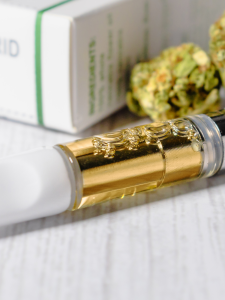 When it comes to smoking cannabis, there are several options available. You can use a pipe, joint, or bong. All of these methods involve burning the flower and inhaling the smoke. When using a vape pen, you're heating up an oil or wax concentrate instead of burning the flower itself.
Bongs or Water Pipes

Bubblers

Smoking Pipes

Pre-Rolls & Joints

Wraps & Blunts

Vapes
Vaping
Vaping is considered to be safer than smoking since the vapor that is produced contains fewer toxins than smoke from burning cannabis. In addition, many vapes allow you to adjust temperature settings so you can customize your experience and control how much THC you consume. Vapes are easy to use and always ready to go. Many people enjoy the convenience of using a vape rather than smoking from a pipe or joint.
Vaping can be more expensive than smoking. When buying a vape, you need to consider the cost of the device, batteries, and cartridges or wax concentrates. Vapes also require maintenance such as keeping them clean and making sure they have enough battery life before each use.
Smoking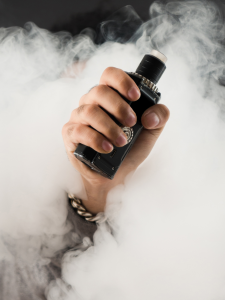 Smoking provides an instant release of cannabinoids. When smoking and vaping, you can control the intensity by how hard or long you inhale and how many puffs you take. Smoking is also an easy way to share cannabis with friends as it requires minimal supplies and equipment. The price can be varied between smoking and vaping. Some smoking accessories are cheaper than vapes, but high-quality hand-blown glass for example can be much more expensive.
Smoking cannabis produces smoke which contains toxins that can harm your lungs and your overall health. This is why it's important to find high-quality cannabis flower and clean ways of smoking it. We suggest purchasing AAAA+ flower and using a clean glass piece every time. In addition, smoking requires burning materials that produce a smell that can linger for hours after using it.
If you are looking for marijuana products or smoking accessories, browse our selection of products at THC Collection. We ship cannabis across Canada!