Online shopping is expected to continue trending upward. The legal cannabis market has been maturing in all Canadian provinces, with a mix of regulation, competition, and product knowledge forcing it to evolve. Now, we have a supply chain that encourages product quality and product development. Why buy your cannabis from online dispensaries now?
Ordering From An Online Dispensary Is Simple & Easy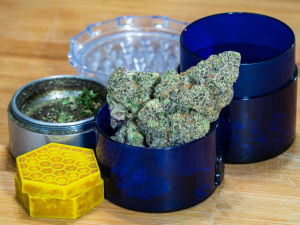 One of the reasons why more consumers are turning to online dispensaries is how hassle-free they are. All one needs is a computer or smartphone and an internet connection! They can then buy their favourite bud, edibles, and extracts anywhere at any time through the dispensary's website. 
It's an ideal option for any consumer living in an area underserved by brick and mortar stores. While consuming weed is legal across Canada, many municipalities have opted out of physical sales within their boundaries. Online dispensaries can serve these markets and help people exercise their legal rights – when you support them anywhere, you help keep this availability strong!
They're Ideal For Getting Medicinal Weed
Online Canadian dispensaries are helpful for consumers who suffer from chronic pain and other issues that make it hard for them to leave the house and go to a dispensary. It's the most efficient way for such patients to get the relief they need without physical exertion.
Medicinal users can get their weed without having to readjust their schedules to make the trip when they feel up for it, especially if they live far away from physical dispensaries. As we've mentioned, this is more Canadians than you probably realize!
Online Dispensaries Can Offer More Deals & Better Prices!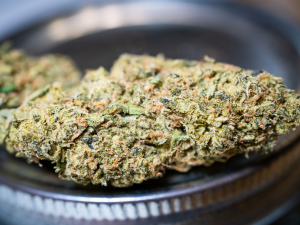 Online dispensaries generally operate at lower costs than physical stores. Many of them stock their products in physical locations that don't cater to drop-in customers; as such, they do not need to spend heavily on store attendants, decor, and security. It's how many can keep their prices lower than other options, offering you some advantages.
These include deals and special offers! Online dispensaries allow you to use coupons, earn freebies, and buy at discounts which some physical stores cannot afford to do. Many of these online shops also provide highly-discounted delivery rates for local buyers, and you might find it cheaper than physically going to a store!
It's Private!
For many people, enjoying cannabis is personal, something they may not be ready to share with the world, especially with nosy neighbours. Others are new to the world of cannabis, and they have some questions but feel too shy to ask those behind the counter. Online dispensaries offer a level of discretion to the process, and you don't have to worry about prying or judgemental eyes – by law, all cannabis mail-order packaging has to be discreet. 
It's also secure! Proper websites for legitimate, licensed dispensaries will have the right payment options to protect all your information. Check to see how they accept payments – it can determine the confidence you can have in the site.
Shopping online from THC Collection is a secure, zero-judgement process. You can feel comfortable getting the dried flower, edibles, concentrates, CBD products, and hash oil you want right to your home. Enjoy this and all the other benefits when you choose us!