Are you stuck at home because of the pandemic? THC Collection has your back. We're a leading mail order marijuana (MOM) company in Canada, and we take pride in offering a wide variety of products to our recreational customers and patients who use cannabis medicinally.
Many dispensaries shipping to people across their regions make it necessary for the customer to pay a purchase minimum before they'll deliver the weed. Why is that, and does THC Collection demand this of its customers? We don't, and here's why!
Why Do Some Online Weed Stores Require Minimum Orders?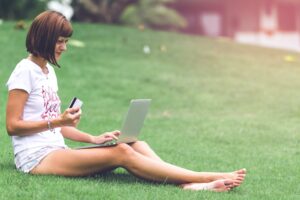 Many online shops use minimum order quantities to both increase their profits and those of suppliers. Both parties get rid of less desirable inventory more quickly and weed out the bargain shoppers in the process.
If you have to make a minimum purchase amount, they want you to buy things they want to get off their shelves. THC Collection stands by the cannabis we offer, and we have a team of buyers that concentrate on finding products that we can offer our patients and customers at a low price. We don't carry anything we get our hands on but rather make sure everyone – from medical patients to serious recreational enthusiasts, our team of experts makes sure we offer only the best.
THC Collection isn't your average MOM for another reason. Our carefully cultivated collection goes out to customers in ounces, an amount that makes last-minute add-ons unnecessary!
How Does It Work At THC Collection?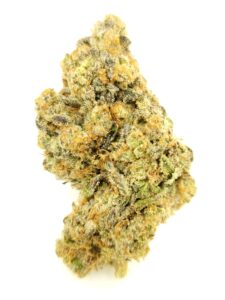 At THC Collection, there is no minimum order amount. You can treat yourself to an expensive purchase of some of Canada's finest AAAA+ weed, or save some money when stocking up your stash. It doesn't matter to us, and we don't make an arbitrary threshold that you have to meet. 
THC Collection sells our selections by the ounce. To put this size in perspective, one ounce is 28 grams of weed, and one gram should be able to pack two or three bowls. One ounce of weed will last you a month if you smoke one joint a day or potentially several months if you smoke only a few bowls a week.
How Long Before I Receive My Weed?
Transit time will all depend on your location in Canada. We send all of our items via Xpresspost. Under normal circumstances, you can expect your package delivery within 2-3 business days. Orders under $150 are charged a $20 flat shipping fee, but for orders over $150, we ship the weed to you free of charge!
Don't let the threat of a summer full of physical distancing keep you from enjoying the warm weather or some sticky bud – buy as much or as little as you want from THC Collection!