When it comes to buying weed, Canadians can do it both locally and online. Although THC Collection is an online dispensary that serves customers all over the country, if you're in London, Ontario, we recommend you take advantage of a special perk: local delivery! You can order your favourite weed products online and get them dropped off at your door the same day. Here's why you should be using the THC Collection weed delivery service.
You Can Get Your Weed The Same Day You Order
For those in a rush, same-day marijuana delivery is one of the best options. THC Collection is the ideal option for London customers, and we let them make an order online for us to bring it to their door. It's by far the most convenient option, as you can make purchases from home and have them delivered to you within hours – no waiting for your goods to come in the mail!
You Don't Have To Contend With London Traffic.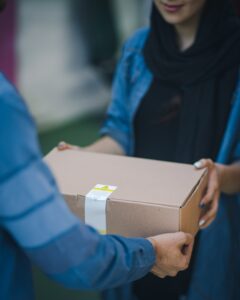 Did you know that Adelaide Street made the list of the top 10 worst roads in western Ontario this year? Did you also know that Wharncliffe Road South topped the list in 2019? We love our city, but the roads here can be brutal – not to mention the traffic on them. It can be enough for someone to stay home instead of venturing out for cannabis! 
Weed delivery means you don't have to take your car on an unnecessary trip down our notorious street. That's good news for people who live on Adelaide and Wharncliffe – we'll drive down these streets for you!
Weed Delivery Adds Convenience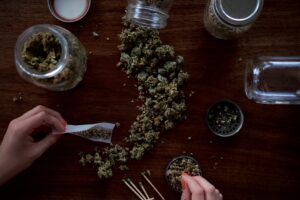 Using THC Collection's weed delivery service in London is much more convenient than any other option. No longer do you have to hop from one dispensary to another, frantically searching for your coveted bud. Weed delivery combines the convenience of online shopping with the immediacy of an in-store purchase! THC Collection also provides mail-order weed from our online dispensary serving all of Canada.
For many users, delivery is also a very safe option. Maybe you've had a puff or two before running out and want a little more. It's not safe to get behind the wheel of your car, but what if you (or possibly your guests) can't wait? Order before the deadline for THC Collection can have your favourite strain that day!
If you don't feel like bounding from every pot shop in the city or cutting work early to run to the dispensary, a dependable weed delivery service is here for you. We'll save you the time you can better spend enjoying your weed!
Use THC Collection's Dependable Delivery Services
We provide weed delivery in London, Ontario and surrounding areas. If you order by a certain time, you can get your favourite bud, edible, concentrate, and anything else we carry! Send us an email to learn more about our local delivery services.